Dangerous goods
For security reasons there are stricter requirements to shipments that contain dangerous goods.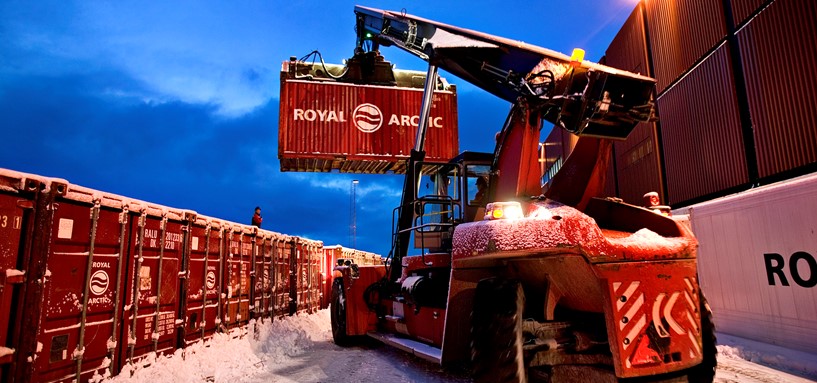 Dangerous goods are substances, chemical products or waste, in solid, liquid or gas compounds that through their chemical or physical characteristics are:
explosive
flammable
oxidizing
toxic
harmful to health
radioactive
corrosive
and which, if stored, handled or transported incorrectly, present a potential hazard to people, other living organisms, the environment, property, other goods and/or to means of transportation.

Royal Arctic Line undertakes sea carriage of dangerous goods in accordance with the regulations in the IMDG-CODE (International Maritime Dangerous Goods-Code) with appendix 36-12.
Please note that according to the Maritime Act the UN designations shall be written in English.
If have any questions about the IMDG regulations or about transportation of dangerous goods, you are welcome to contact the operations department, telephone +299 34 91 17 or imdg@ral.gl.
-----------------------------------------------
Dangerous goods declarations