Verification of the weight of packed containers
From July 1st 2016 the precise and verified weight of each export container must be documented before it can be loaded on board a vessel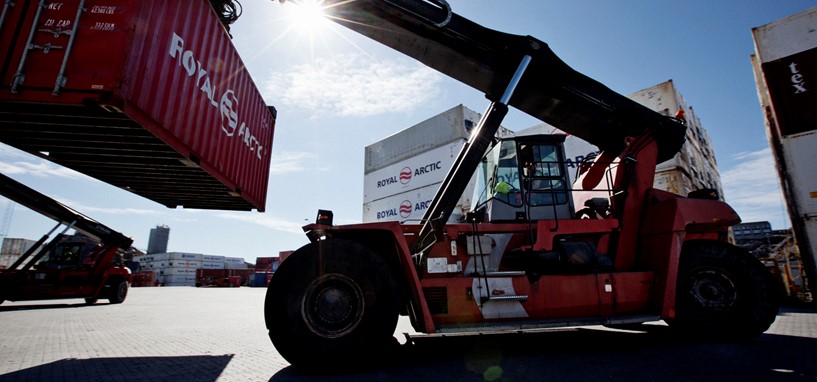 The background for this is the adoption by the International Maritime Organization (IMO) of an addendum to the "Safety of Life at Sea" (SOLAS) Convention.
This adoption has immediate legislative effect in all IMO member countries. 
In Denmark, the regulations are laid out in The Danish Maritime Authority's Notice No. 397 of April 29th 2016 regarding the verification of the weight of packed containers (see also www.retsinformation.dk).
The notification applies to all shippers of goods which are ready-packed in containers in Denmark and Greenland and intended for international shipment by sea. This means that coastal transport in Greenland is not included. 
The notification also applies to masters of Danish and Greenlandic vessels as well as foreign vessels in Danish and Greenlandic ports that take packed containers on board for subsequent international transport by sea.
A shipper of goods which are packed in containers in Denmark and Greenland intended for subsequent international transport by sea must have the weight of the containers verified (

Verified Gross Mass, VGM

). 
The shipper is responsible

for determining and documenting the verified weight 
The

verified weight

is

the total gross mass

of a packed container. 
Shippers can achieve verification of the weight in two ways:
The shipper can weigh or arrange with a third party to weigh the container on

suitable weighing equipment

(method 1), or
The shipper can assess the gross weight by using

a certified method

(method 2) 


Suitable weighing equipment:  Scales or weighing equipment that comply with accuracy standards and requirements for
a)Non-automatic weighing equipment (equipment that requires an operator during weighing), accuracy class IV or higher (regulation No. 1143 of December 15th 2003), or 
b) automatic weighing device  (a device that ascertains the mass of a product without the intervention of an operator)

A certified method: A quality assurance system that ensures the verified weight is ascertained in accordance with regulation 397 and which is designed, employed and maintained in compliance with a recognized standard, e.g.  DS/EN ISO 9001:2015: Quality Assurance Systems - requirements, and DS/EN ISO 19011:2012: Auditing management systems – guidelines.
Containers without verification of gross weight will not be loaded on board a vessel

!
VGM at Royal Arctic Line
Our first priority is to ensure safety and operational efficiency. 
We will continue to evaluate and make adjustments when necessary, but on July 1st 2016 we expect:
1.To accept VGM information by mail, document or fax (at end 2016/beginning 2017 Royal Arctic will be implementing new IT systems that enable electronic exchange of information).
Mandatory information:
| | |
| --- | --- |
| Container number | The number of the container to which the verified weight refers |
| Verified weight (VGM) | Verified weight stated in KG |
| Authorised person | Name and signature of the person authorised by the shipper   |

Optional information: 
VGM certificate number

Possible number 

VGM issuer

Name and address of the company issuing the VGM 

VGM date of issue

VGM date of issue

VGM method

Method 1: Total gross weight of container after packing

Method 2: Total of the individual weights of all contents including pallets, dunnage and other packing material in the container added to the Tara mass of the container using a certified method.  

2.To accept VGM containers received before arrival at the terminal.  

3.To accept containers without VGM at the terminal. These containers must not be loaded before the VGM has been received and they will be set aside at the terminal.  Royal Arctic Line reserves the right to change its practices and to refuse to accept containers without VGM when necessary.

4.Royal Arctic Line offers to weigh FLC containers. This is offered at current rates cf. tariff.

5.Royal Arctic Line reserves the right to check the weight of containers received with VGM and to refuse them and to potentially charge a fee for containers with incorrectly stated VGM.

6.The deadline for Royal Arctic Line's receipt of VGM information follows the deadline for delivery of FCL containers.  Any exceptions can only be made with express permission from Royal Arctic Line's vessel planner.
Should you require further information, you can contact Royal Arctic Customer services.