Oil and currency surcharges
BAF/CAF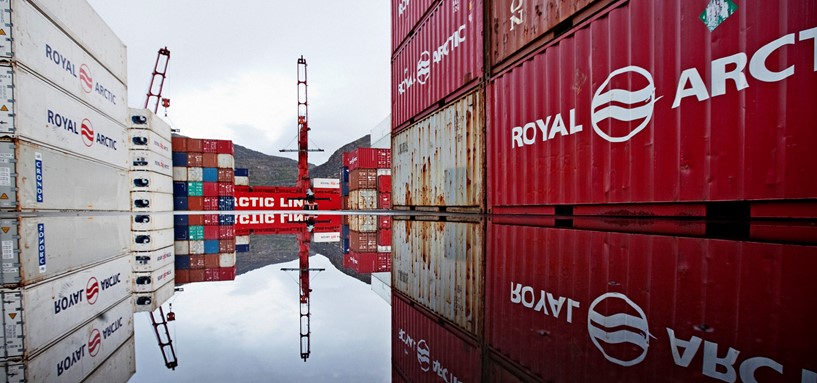 Oil and currency surcharges (BAF/CAF) are charged separately to adjust for additional costs due to fluctuations in oil prices and/or exchange rates (USD).
The calculation of the BAF-CAF rate shall be made on the basis of:
Bunker price trend
Exchange rate trend
Balance for subsequent calculation
The Surcharge is calculated from Royal Arctic Line's prices on the oil- and currency market and reflects the development of these based on actual numbers (backdated)
On the invoice, the oil and currency surcharge (BAF-CAF) to the customer is calculated as a percentage (BAF-CAF rate) of the sum of:
Ocean freight (NTFR)
Handling at the port of dispatch (THCL)
Handling at the port of arrival (THCD)
The applicable oil and currency surcharge (BAF-CAF) are as of 1 October 2022:
Northbound temperature-controlled freight 0%
All other northbound freight 14%
Southbound and coastal freight 25.45%
Royal Arctic Line does not profit from the oil and currency surcharge, which exclusively is used to secure the company from the effect of oil prices and currency risks.
For more information, contact customer service on +299 70 15 01 or kundeservice@ral.gl.