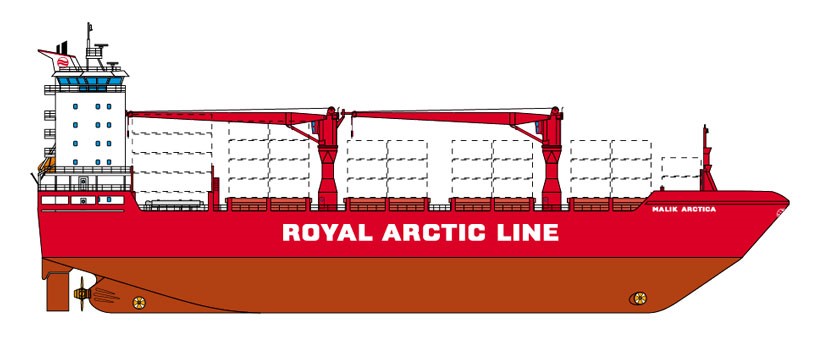 SAILING SCHEDULES: MALIK ARCTICA
Malik Arctica was delivered in 2017 and has a capacity of 606 TEU containers. 
With its own PRAM, the ship is able to operate in places without port facilities.
The ship calls in at most towns in Greenland, both on the east coast and the west coast.
Furthermore, Malik Arctica sails in the Qaanaaq district and in Northeast Greenland in the summer months. In Northeast Greenland, the ship delivers e.g. fuel and other supplies to the Sirius Patrol (Military).