21.05.21 13:50
Posta is Royal Arctic Line's new shipping agent on the Faroe Islands
This agreement strengthens trade between Greenland and the Faroe Islands with weekly departures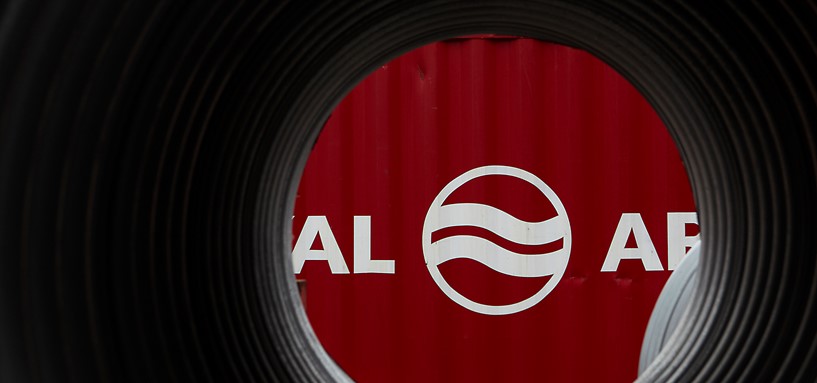 Royal Arctic Line continues to work to improve and expand our services and options within Royal Arctic Line's new sailing structure. We are therefore pleased to announce that the Faroese logistics company Posta will be Royal Arctic Line's new shipping agent on the Faroe Islands with facilities in Torshavn. This means that all cargo between Greenland and the Faroe Islands will be handled by Posta.
Incoming and outgoing deliveries of LCL items will be carried out from Posta's facilities in Torshavn.
Gradual start-up and weekly departures
The collaboration will initially start up with the most common types of goods (general, chilled and frozen goods) and will be gradually expanded as we gain more experience during the implementation phase. It will, however, be possible to contact either Royal Arctic Line or Posta if you have special types of cargo, such as oversize or hazardous cargo.
Posta can also deal with incoming and outgoing shipments of complete containers (FCL) on the Faroe Islands, if you do not want to handle them yourself.
Posta will be able to offer pick-up or delivery of single items and entire containers, so our customers receive a delivery to and from an address type service. Customs clearance and other services will also become an option.
"We are delighted that this new agreement between Posta and Royal Arctic Line will strengthen trade and infrastructure between the Faroe Islands and Greenland. It will allow us to offer customers an improved level of service, with weekly departures between Tórshavn and Greenland," says Posta's CEO, Joel undir Leitinum.
Form for booking and delivery deadlines:

Contact
Customers
Arina Bischoff, Head of Sales, tel. +298 236060, email: Arina@posta.fo
Royal Arctic Line
Tlph.: + 299 70 15 00, mail: kundeservice@ral.gl
About Posta
Posta is a Faroese logistics company that handles mail distribution and freight solutions for private and commercial users.
Headquarters in Tórshavn, the Faroe Islands
Posta has two subsidiaries: PostaLogistics with two departments in Denmark and North West Chartering on the Faroe Islands.