24.09.20 10:00
Royal Arctic Line enters the Icelandic market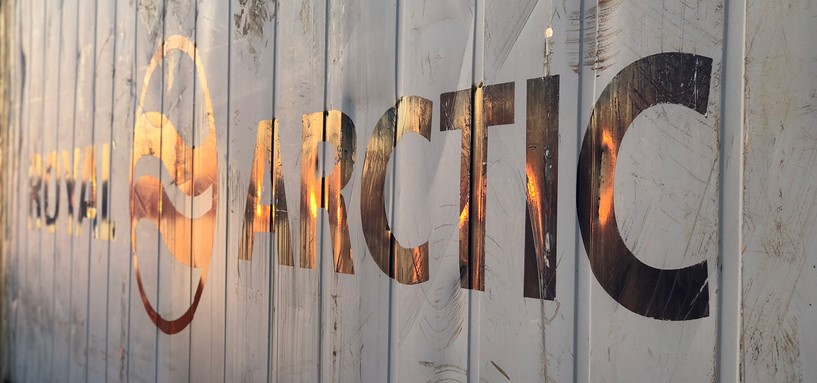 Nuuk, 24th September 2020
Royal Arctic Line has entered into a strategic partnership with DHL Global Forwarding, which has been selected to be the agent for Royal Arctic Line in Iceland.
Instead of opening its own office in Iceland, Royal Arctic Line has spent considerable time screening the market and has selected a provider that can represent Royal Arctic Line's interests in Iceland. DHL is a major global provider of logistic solutions with an up-to-date IT infrastructure which makes it possible for Royal Arctic Line and consequently Greenland to be connected with the international trade market via Reykjavik.
"This agreement gives us access to DHL's worldwide logistic network. This provides strong opportunities for our future customers in Iceland. However, it also fortifies Iceland as a major hub for our connections to Europe, the North American Continent and the rest of the world. This brings us a big step further in our mission to make it easy to do business with Greenland," said the shipping company's CEO, Verner Hammeken.
Each year, Royal Arctic Line ships more containers to Greenland than from Greenland. This means that the new shipping system, with weekly calls to Iceland, will make it possible to exploit the excess capacity for the benefit of customers in Iceland as well as for Royal Arctic Line and consequently also for Greenland.
"We are delighted to be able to support Royal Arctic Line in their development to increase business between Greenland, Iceland and the other Scandinavian countries. It will be exciting to see what significance Reykjavik, as a hub in the North Atlantic, will have with regard to providing opportunities in the market in Greenland," said Torben Pagh, CEO for DHL Global Forwarding in Denmark.
The partnership between Royal Arctic Line and DHL starts formally on 28th September 2020.
For booking, please contact Lineagency Island via e-mail to Lineragency.is@dhl.com or call +45 7217 7179.
DHL is a leading global brand within logistics. Divisions in DHL offer a unique portfolio of logistic services, ranging from national and international parcel deliveries, e-trade shipments, international express transports via road, air and sea, over to handling industrial logistic solutions. With approx. 380,000 employees in over 220 countries and territories all over the world, DHL connects people and businesses safely and reliably, helping to maintain global trade routes. With specialized solutions for both growth markets and established industries, including technology, life sciences and healthcare, engineering, manufacturing, energy, automotive and retail, DHL is without comparison "The logistics company for the world".
DHL is a part of the Deutsche Post DHL Group. The group generated a turnover of more than 63 billion euro in 2019. With a sustainable approach to business and with a responsibility to society and the environment, the group makes a positive contribution to the world. It is the aim of Deutsche Post DHL Group to have zero CO2 emissions before 2050.
Contact information:
Royal Arctic Line:                        Aviâja L. Lennert, Deputy CEO
                                                          Email: avll@ral.gl
                                                          Phone: +299 349103
DHL: Christoffer K. Hagen, Head of HR & Communications, DHL Global Forwarding
                                                          Email: christoffer.hagen@dhl.com
                                                          Phone: +4525233000