28.12.20 13:00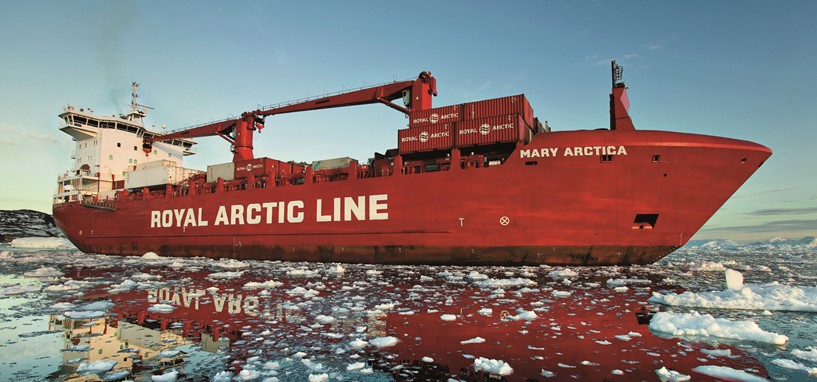 The departure of Mary Arctica voyage 049 (dark green line) from Nuuk is delayed for two days.
Mary Arctica has assisted Nanoq Arctica voyage NNQX047 to Kullorsuaq and Nuussuaq in bringing the last winter supplies out to the villages.
The waters off Nuussuaq and Kullorsuaq were frozen solid which meant that the Nanoq Arctica had to break the ice to get to the villages. Mary Arctica stood standby, ready to assist if necessary.
The schedule for Mary Arctica voyage 049 (dark green line) is presently as follows:
| | | |
| --- | --- | --- |
| 30 December | Departure Nuuk | 02:00 hrs |
| 30 December | Arrival Sisimiut | 16:00 hrs |
| 31 December | Arrival Aasiaat | 07:00 hrs |
| 02 January | Arrival Ilulissat | 10:30 hrs |
| 02 January | Arrival Qasigiannguit | 19:00 hrs |
| 03 January | Arrival Sisimiut | 13:00 hrs |
| 04 January | Arrival Nuuk | 10:00 hrs |
| 11 January | Arrival Aalborg | 07:00 hrs |
The above may be subject to change