Services to the mineral industry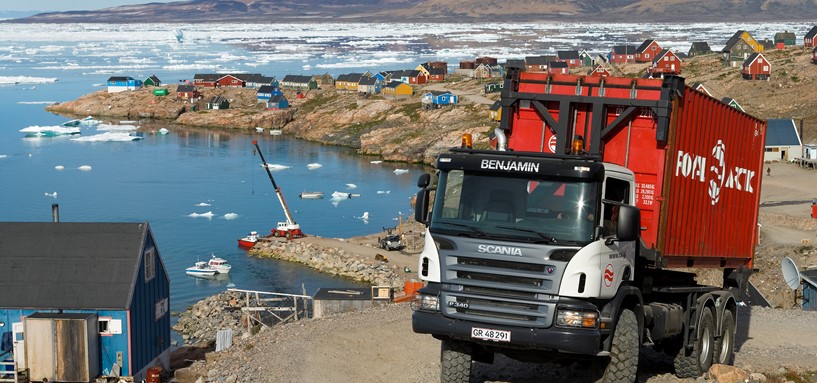 The search for minerals in Greenland brings the industry to remote areas without infrastructure. Royal Arctic Line and subsidiaries are used to operate in such demanding conditions.
Vi leverer følgende løsninger til Grønlands voksende råstofsektor:
We are able to deliver a full range of logistics services including the transportation required, to keep your project running. 

We provide the following solutions, for the growing mineral industry in Greenland:
Transport of fuel, machineries and special cargo
Deliveries by our special barge and truck solution
Connections  from USA and Canada to Greenland with regular liner service
Consolidation of cargo before shipment
Monitoring/survey and follow up
Ice management and ice pilots
Forwarding services
Preparation for sling operation from barge
References:
Royal Arctic Line has been a major part of the logistics support for construction and operation of several mines. Examples are the Olivine Mine and Nalunaq Gold Mine in Greenland.