13.06.17 14:00
Johanna Kristina to the shipyard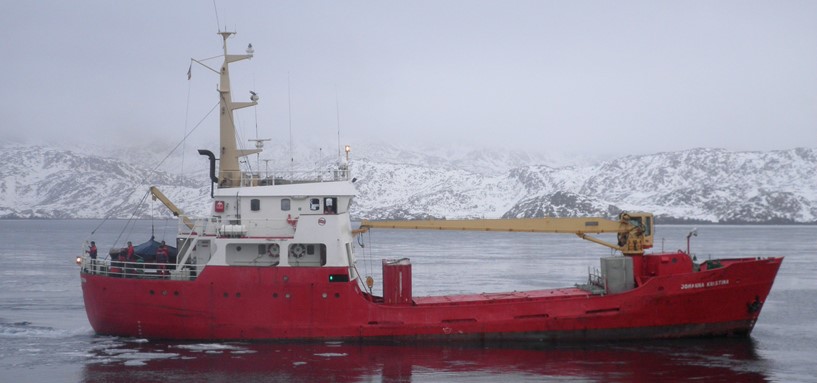 Johanna Kristina is still situated in Tasiilaq. A lump of ice hit the screw of Johanna Kristina and damaged the propeller shaft. Therefore, she needs a repair at the shipyard.
We are currently looking for an alternative solution, in order to deliver cargo to settlements as soon as possible, as well as replacing a tonnage of Johanna Kristina.
Der arbejdes i øjeblikket på at finde en alternativ løsning for at få godset ud til bygderne hurtigst muligt, samt indsættelse af erstatnings tonnage for Johanna Kristina.
The above may be subject to change.
We apologize for any inconvenience.
If you have any questions, you are welcome to contact Royal Arctic Line customer services in Greenland at kundeservice@ral.gl +299 70 15 00 or in Denmark at bookingaalborg@ral.dk +45 99 30 30 99.