04.01.17 15:00
Unscheduled call at Uummannaq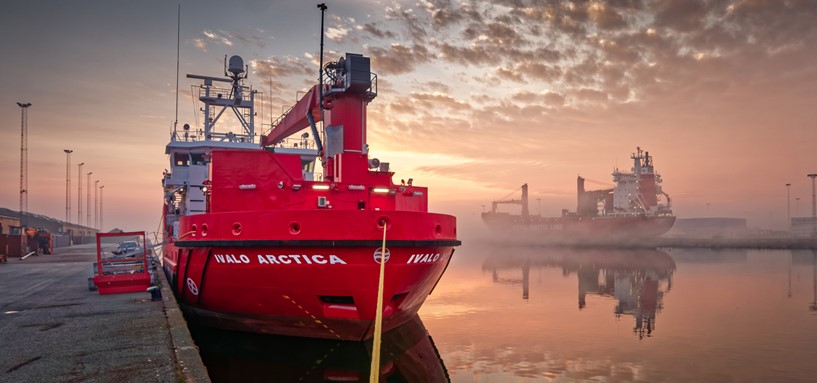 Since ice and weather conditions have changed, Royal Arctic Line will attempt to send Ivalo Arctica from Aasiaat to Uummannaq. The settlement ship will be loaded with part of the 700 cubic metres of cargo that did not arrive before Christmas due to ice conditions.
We will attempt to deliver all cargo to Uummannaq and if ice and weather conditions still make sailing possible, another trip with be attempted so that cargo for the settlements in Uummannaq will also be delivered.
If the ship does not succeed in reaching these destinations, customers can contact Royal Arctic Line's customer services should they want the cargo to be sent anywhere else than back to Aasiaat.
You will be informed of any changes as soon as possible.
Ivalo Arctica voyage 1701Us provisional schedule is as follows:
| | | |
| --- | --- | --- |
| 5th January | Departure Aasiaat | 21.00 hrs |
| 6th Januar | Arrival Uummannaq    | 20.00 hrs |
| 8th Januar      | Arrival Aasiaat  | 08:00 hrs |
The above is subject to change.
If you have any questions, please contact Royal Arctic Line Customer Service in Greenland at kundeservice@ral.gl +299 701 500 or in Denmark at bookingaalborg@ral.dk +45 99 30 30 99.