13.02.17 15:45
Unscheduled call at Disko Bay carried out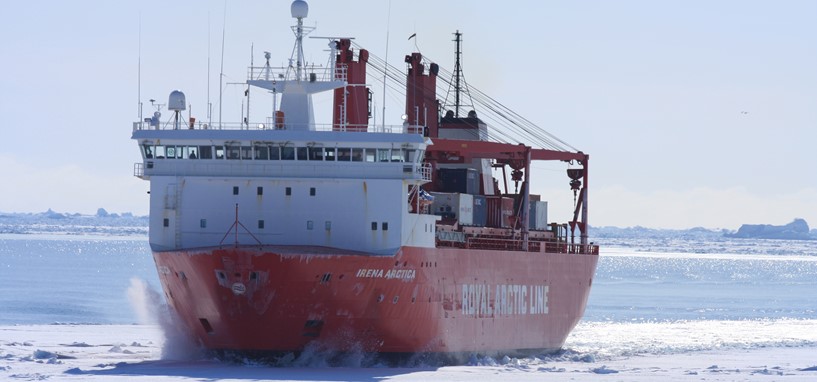 Irena Arctica voyage 1704 successfully pushed through the ice and made unscheduled calls at Aasiaat, Ilulissat and Qasigiannguit.
Due to the western ice off Greenland's west coast and the winter ice in Disko Bay, several voyages have been flagged with uncertainty because the ice situation could mean it would not be possible to call at towns in Disko Bay.
The ship unloaded more than 130 containers destined for the three towns in Disko Bay and loaded 152 containers from these three towns. This has resulted in fresh provisions for the shops and made space in the freezers for new stocks from the fishing industry.
Sometimes, like this time, you can be lucky with the ice and the weather.
Easterly winds had pressed the winter ice in Disko Bay away from the coast, so that it was possible to sail to Ilulissat and Qasigiannguit.
The ice between Sisimiut and Aasiaat was trickier and it took some time to get through.
The next scheduled call at Disko Bay (ice, wind and weather permitting) is set for the beginning of March with voyage 1707.