20.09.16 10:00
Royal Arctic Line cuts costs during 1st half of 2016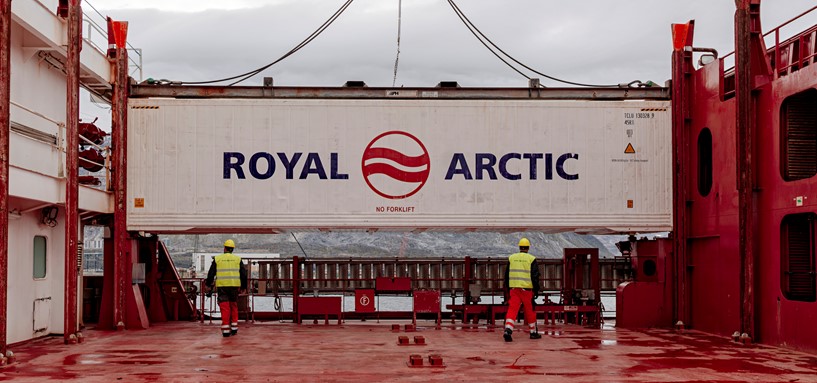 The rationalisation process that was launched in the autumn of 2015 has had a positive effect on profits for the first half of 2016. Divesting of subsidiaries and a simpler group structure combined with focus on shipping operations has made it possible to reduce administration and human resource costs by approx. DKK 13million. Price agreements in connection with the low price of oil during the period also resulted in a reduction in oil-related costs of DKK 13million. Other savings of DKK 7 million regarding shipping operations as well as lower write offs meant that the group was able to show a reduction in operating costs of DKK 38million (excluding one-off costs) which is equivalent to more than 10% of the costs in the same period last year.
An increase in cargo volume has resulted in increased revenue compared to last year. At the same time, the shipping company has reduced the freight rates to customers by about DKK 10million because of the lower oil costs, especially at the beginning of the year.
Thus the company's operating profit was positive in the first half of the year with DKK 17million (2015: a loss of DKK 15million) which is considered to be satisfactory.
The vessel-building programme has been, and still is, a serious challenge for the company. Negotiations are on-going with the shipyard to find solutions for the delays. The interim report contains one-off costs in connection with these cancellations.
It is positive that cargo volume to and from Greenland has increased and this reflects an increase in economic activity in society. The shipping company particularly welcomes the increase in Greenland's exports of 22% during the period compared with last year. It helps to balance the exploitation of the shipping capacity and revenue from the fishing industry is an important factor for the general economic development.
Despite the shipyard-related one-off costs, the profit for the whole year is expected to be on same level as 2015, which is a reflection on the continued improvement in operations.